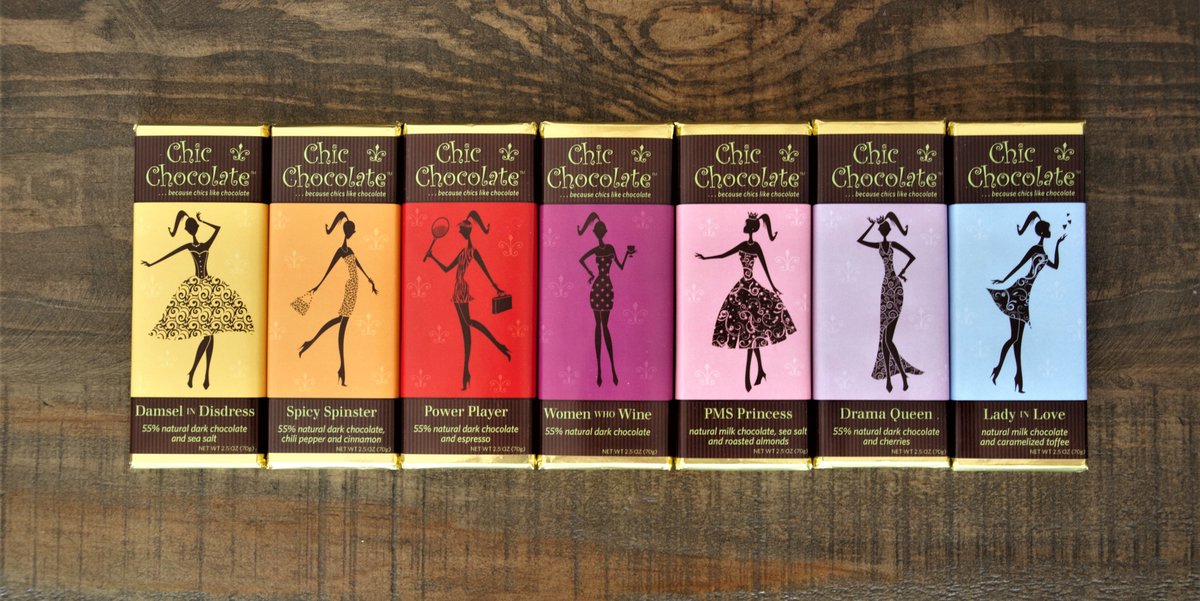 Our Chocolate
Chic Chocolate (pronounced "chick") was created for all of us sassy, classy Chics! Every one of our Chic Chocolate bars has a unique and fabulous personality of its own, and is specially handcrafted in small batches using premium gourmet European chocolate. We use only the finest all natural ingredients to give us Chics the ultimate chocolate experience!

CHOCOLATE EVERY CHIC CAN RELATE TO!
Every Chic can relate to our Chic Chocolate bars either because we identify with one of the personalities, or we know someone who does... They are the perfect gift for every Chic in your life! So whether you are treating yourself or treating your Chic friends, we hope you enjoy them all, because we love putting fun in chocolate and... because Chics like chocolate!
HANDCRAFTED ▪ ALL NATURAL ▪ GLUTEN FREE ▪ NO GMO'S ▪ RESPONSIBLY SOURCED
'NOTHIN BUT THE BEST FOR US CHICS!